Thank You for Your Donation!
Your generous gift to the 2nd annual Giving Blitz has been received. We truly appreciate your support and look forward to sending many more Hoosiers to Assembly Hall and Memorial Stadium.

Go Hoosiers!
You can make an even bigger impact by sharing our message and the image below on social media to let others know about the Giving Blitz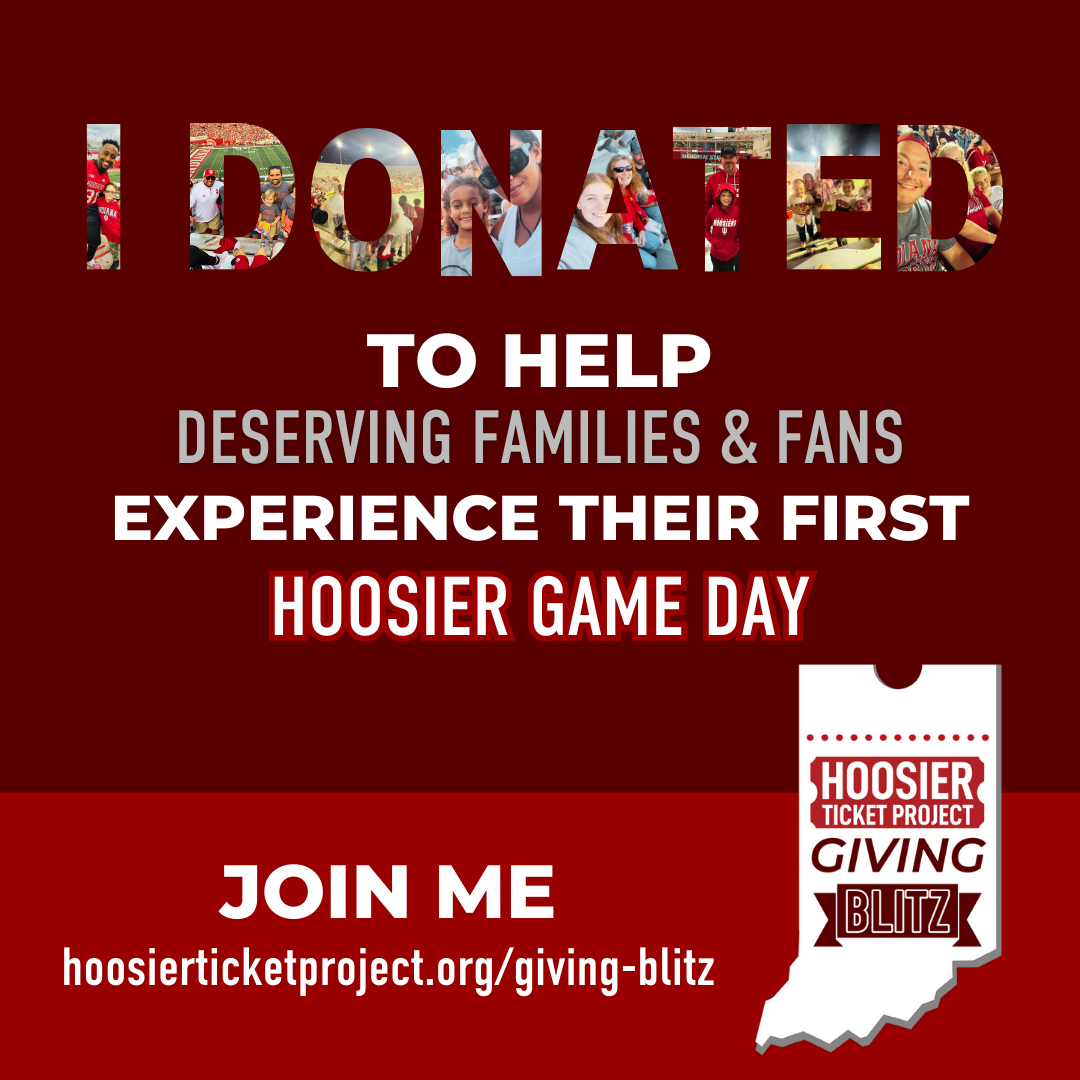 Right-click to copy the image above then paste it into your social media posts.
Not sure what to say? Copy and paste the message below!

My gift to the 2nd annual Giving Blitz will help Pack the Rock this fall. Join me so we can send more deserving families to see the Hoosiers at Memorial Stadium. https://hoosierticketproject.org/giving-blitz/ #HTPGivingBlitz #LEO #iufb

Thank you to our Giving Blitz Sponsors
Old Oaken Bucket ($1,000)

Farrall Wealth

Jackson Hewitt Tax Service

Kimmel Financial Services
Apparel Sponsor
Crimson ($250)

IU Credit Union